you missed one of the rungs in the ladder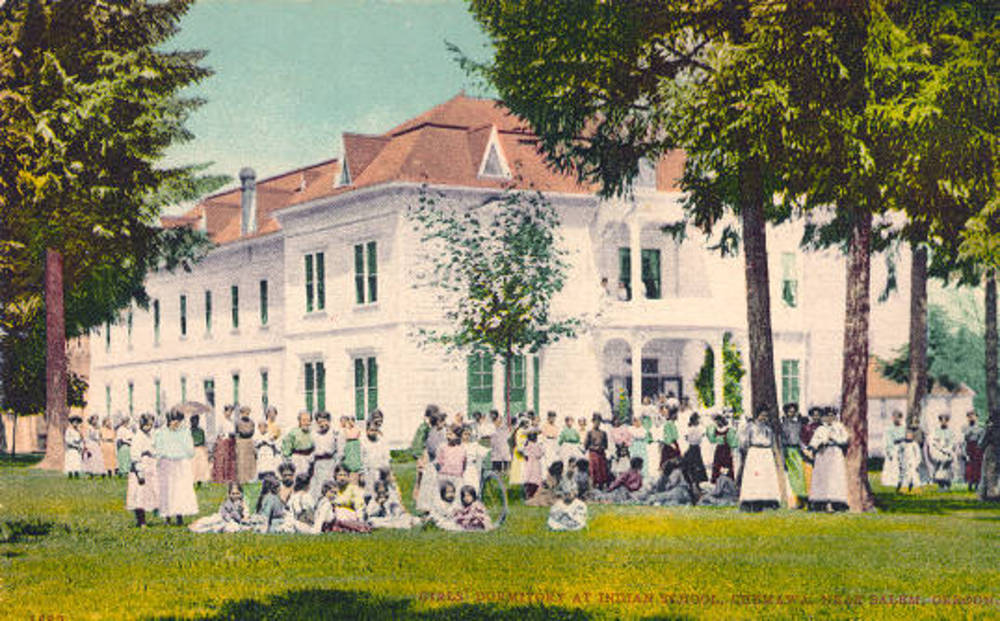 In his essay Such Were the Joys …, George Orwell describes the claustrophobic social realities of early century England.
The social and class milieu was rooted in low church religion and upper class unattainability and snobbery, which cancelled each other: on the one hand: sex puritanism, hard work, academic distinction, no self indulgence. And on the other: anti-intellectualism, love of games, xenophobia, contempt for working class, fear of poverty,  materialism, power and leisure.
To be socially acceptable one had to live on the interest of a sizable family endowment. It was virtually impossible to attain upper class status from the middle class: best case was a middle manager civil servant, but more likely, after a lifetime of hard work, an office boy.
Today we have indifferent boomers, a majority who can't retire, lost millennials, the precariat, giggers etc. Was Orwell's time any different from our own?
The various codes which were presented to you at Crossgates – religious, moral, social and intellectual – contradicted one another if you worked out their implications. The essential conflict was between the tradition of the nineteenth-century ascetism and the actually existing luxury and snobbery of the pre-1914 age. On the one side were low-church Bible Christianity, sex puritanism, insistence on hard work, respect for academic distinction, disapproval of self-indulgence: on the other, contempt for "braininess" and worship of games, contempt for foreigners and the working class, an almost neurotic dread of poverty, and, above all, the assumption not only that money and privilege are the things that matter, but that it is better to inherit them than to have to work for them. Broadly, you were bidden to be at once a Christian and a social success, which is impossible. At the time I did not perceive that the various ideals which were set before us cancelled out. I merely saw that they were all, or nearly all, unattainable, so far as I was concerned, since they all depended not only on what you did but on what you were.

Very early, at the age of only ten or eleven, I reached the conclusion – no one told me this, but on the other hand I did not simply make it up out of my own head: somehow it was in the air I breathed – that you were no good unless you had £100,000. I had perhaps fixed on this particular sum as a result of reading Thackeray. The interest on £100,000 a year (I was in favor of a safe 4 per cent), would  be £4,000, and this seemed to me the minimum income that you must possess if you were to belong to the real top crust, the people in the country houses. But it was clear that I could never find my way into that paradise, to which you did not really belong unless you were born into it. You could only make money, if at all, by a mysterious operation called "going into the City," and when you came out of the City, having won your £10,000, you were fat and old. But the truly enviable thing about the top notchers was that they were rich while young. For people like me, the ambitious middle class, the examination passers, only a bleak, laborious kind of success was possible. You clambered upwards on a ladder of scholarships into the Home Civil Service or the Indian Civil Service, or possibly you became a barrister. And if at any point you "slacked" or "went off" and missed one of the rungs in the ladder, you became "a little office boy at forty pounds a year." But even if you climbed to the highest niche that was open to you, you could still only be an underling, a hanger-on of the people who really counted.
George Orwell, Such Were The Joys …, p 31
crisis and deviation (heterotopia 2)
This the second post on Michel Foucault's of Other Space, 1967.  The first post is called the discovery of infinite space.
On my first day in boarding school, I was eight and, I think, brimming with expectation.  It was bright and cold and the mountain air was thin:  I was wearing jeans and a jean jacket, I could see my breath and smell eucalyptus.  We met my dorm mother, put my tin trunk in the tiny dorm room and said our good byes, my mom and I, on the narrow grassy edge between the dorm and a drop off to the lake 50 yards away.  I sat on a swing while she tidied up emotional loose ends with some questions about feelings and some advice.  And then she was gone.
My new roommate waited and we walked up the hundred covered steps through the academic quad, past the dining hall and down to the squash courts where we played frisbee.  And that's all I remember of that day.  Someone told me I would, and perhaps should, be homesick and once or twice in the first few weeks I lay in bed, under flannel sheets and prickly black wool blankets, and tried to cry. Continue reading →